Click Patient's Smile to view Before & After
Ana
Ana had years of dissatisfaction and "hiding" of her smile due to the discolored and disproportionate left front tooth. We placed natural, esthetic tooth colored bonding materials to mimic the adjacent natural tooth. Now Ana smiles with the confidence she deserves.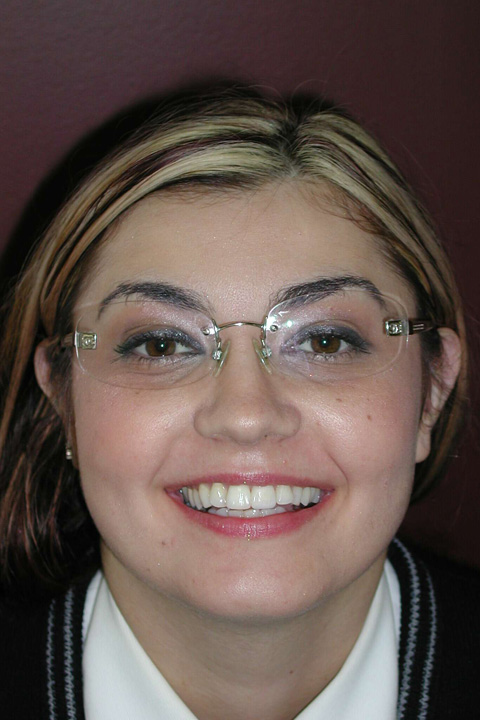 ---
Mandi
Mandi was a victim of domestic violence and hid her smile habitually. We used dental implants, bridges, crowns and gum therapy to restore her smile and spirit. Mandi's case was featured as the lead article in the prestigious Journal of Cosmetic Dentistry.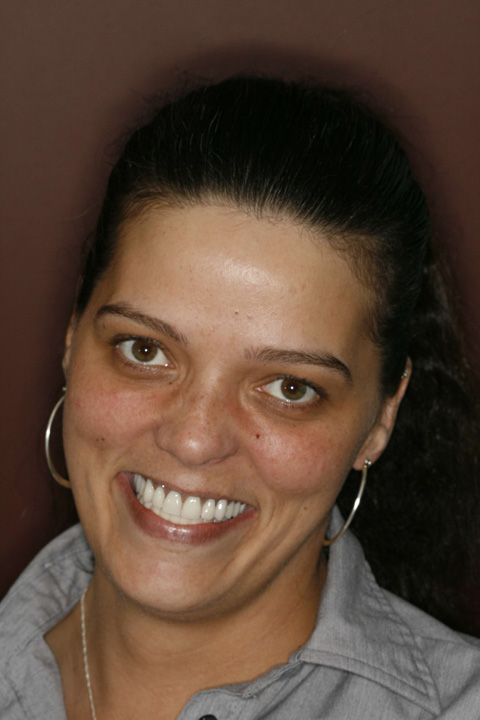 ---
Jill
Jill had a swimming pool accident as child and had numerous "bondings" to attempt to restore her front tooth back to both health and esthetics. We utilized a porcelain veneer, with the help of a talented and artistic ceramist, to mimic nature. Jill now can smile without reservation of seeing a "space" or a dark tooth in photos.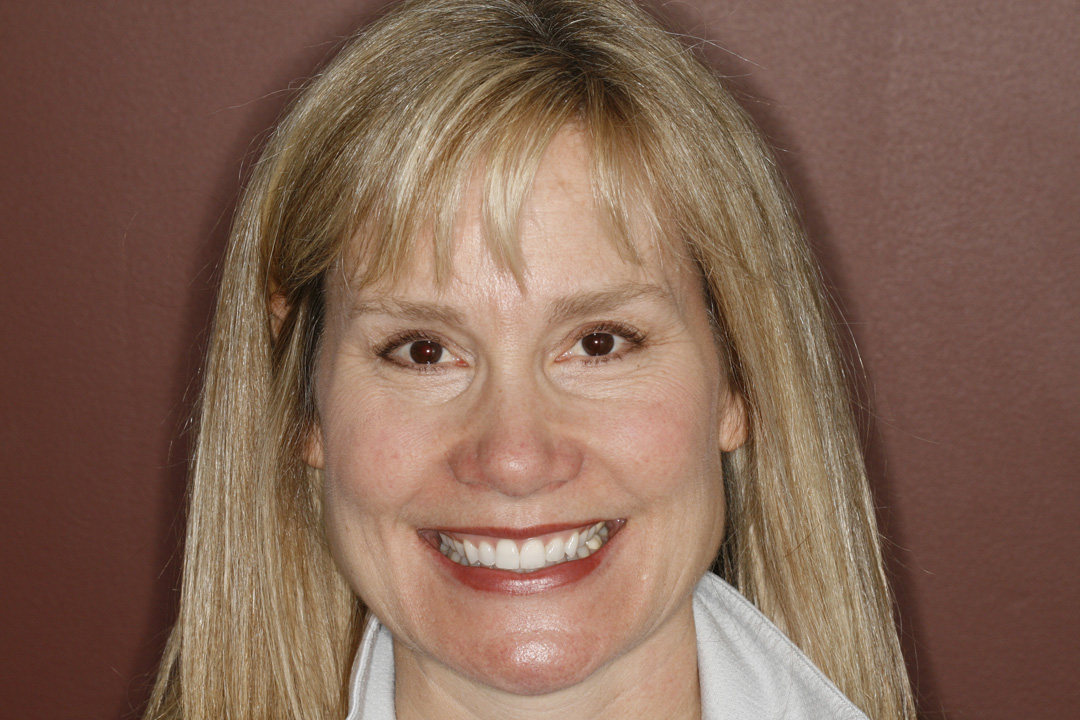 ---
Catherine
After a fall in her house, Catherine damaged her front teeth. We stabilized the "longer" right front tooth and repaired the left front tooth with tooth colored bonding material. Catherine's health, comfort and confidence with were regained in one short appointment.
---
---