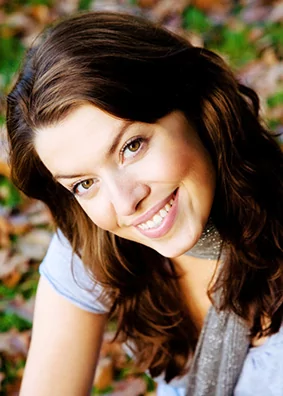 Dental crowns are tooth-shaped restorations that are designed to cover the entire visible portion of a tooth. Crowns restore strength to teeth by distributing biting forces evenly and repairing damage.
Why Might I Need a Dental Crown?
Dr. Schaefer may recommend dental crowns to restore the structural integrity of your tooth. At Schaefer Advanced Dentistry, we fashion dental crowns with the finest materials, including gold, porcelain fused to metal, all porcelain, and composite resin. Dr. Schaefer will help you decide which material will best suit your needs.
You may want a dental crown if your:
Tooth has a large fracture
Tooth is worn down
Large fillings are failing
Tooth has undergone root canal therapy
Tooth is discolored or misshapen
Dental crowns provide a cosmetic dental makeover. They can also correct the patient's bite to improve function and comfort.
What to Expect During a Dental Crown Appointment
During your first dental crown appointment, Dr. Schaefer will ensure your comfort with a local anesthetic. Oral conscious sedation is also available as an option for our patients.
Once you are comfortable, Dr. Schaefer will remove old fillings, tooth decay, or damaged tooth structure. He will then rebuild the damage with a material that will serve as a substructure for your dental crown. He will trim and adjust the tooth as necessary to accommodate the new restoration.
Next, your dentist will make impressions of the prepared tooth. He will send these impressions to the lab so that they can create a crown that will fit you well. In the meantime, Dr. Schaefer can provide you with a temporary crown to protect your tooth.
When you return to our office, the dentist will make sure that the shade and shape of your new crown matches your smile precisely. He will permanently bond the crown and then polish and shape it to perfection.
Want to find out if a dental crown could transform your smile? Please call our office to schedule your consultation with Dr. Schaefer today.