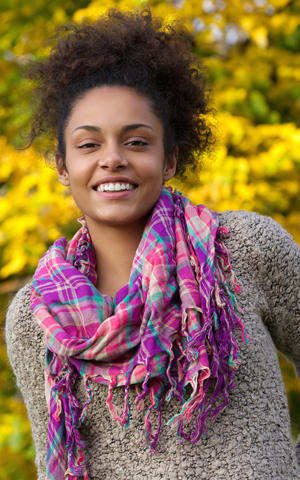 Many of our patients are suffering from jaw alignment issues and crooked teeth, but they are nervous about seeking orthodontic treatment. They may fear discomfort, inconvenience, or a changed appearance. Whatever the reason, traditional metal braces deter many patients from achieving the healthy smiles of their dreams.
If you're one of those patients who needs orthodontic care, but doesn't want to wear traditional braces, come talk with Dr. Schaefer about Invisalign. Using this innovative system of clear braces, you can attain straight teeth and a flawless jaw alignment.
How Invisalign Works
During your first Invisalign appointment:
Dr. Schaefer will examine your bite and teeth to determine your smile needs.
He will take an impression of the teeth and send them to the lab.
At the lab, our technicians will design your customized Invisalign aligners based on your current alignment and end goal. They will manufacture a whole series of aligners that will gently move the teeth into their ideal positions. At your subsequent dental appointment:
We'll show you how your see-through aligners work.
We'll instruct you to replace them every few weeks.
We'll help you learn about the easy ways you can clean and care for them.
We'll schedule your next appointment for about six to eight weeks later.
The Advantages of Invisalign
Invisalign aligners are:
Made of a comfortable plastic material that won't cut your cheeks or lips
Designed to blend subtly with your smile (no one has to know you're wearing them!)
Easily removable for meals and cleanings
Convenient for any busy lifestyle
Over time, you will see that your teeth become straighter and healthier. Invisalign is hard to see, but easy to love!

If you need orthodontic treatment, please contact our office to schedule a consultation today.